Working from home used to be a rare treat for most Americans. What's not to love about no morning commute?
But then the pandemic hit the United States in early 2020 and we found out that working from home is an entirely different beast when you're doing it with no end in sight. Suddenly, all those distractions we used to enjoy are now crushing our productivity, and companies have turned to tools like Asana and Harvest (two of our favorites, you can check out the rest here) to keep us humble.
But productivity isn't the only thing that companies have had to devote special attention to during the transition from cubicle to kitchen table. Culture has been another area of concern for many companies throughout the pandemic.
But remember, there is nothing more uncomfortable than forced bonding.
View this post on Instagram
All of our recommendations are meant to be voluntary so employees who are craving face time with colleagues or miss the office camaraderie can get that fix, but some folks won't want to participate in virtual events, and that's OK.
If your company is looking for ideas on how to maintain company culture working from home, we've got you covered. Below, we dive into five ways our team implemented a work from home culture the past year and how you can too.
1. Give virtual one-on-one coffees a whirl.
Solid relationships create a strong office culture. It's really easy to cultivate that in an office – staff members see each other every day, talk regularly, and sometimes even meet up outside of work hours. Often, coworkers even become good friends.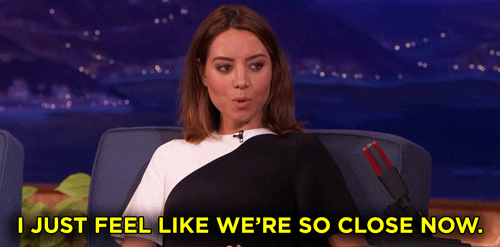 But working from home makes it much more difficult to maintain that culture of connectivity, especially for new hires that haven't had a chance to meet the team in person.
One-on-one video conferences can help change that, allowing staff members to catch up and stay connected with colleagues no matter where they are.
Want to use one-on-ones to foster your office culture while employees work from home but don't know where to start? Services like Donut take care of all the hard work for you, setting up employee introductions each week through everyone's favorite communication platform – Slack. Donut also gives your employees the power to stay connected on their terms by customizing matchups and pausing one-on-ones during busy weeks.
At IMGE, we set up a voluntary Donut program that staff members could join as a stand-in for water cooler conversations. About a third of our team participated, launching nearly 50 one-on-one coffees before the holidays.
One of the hardest parts of working from home long-term is social isolation. In fact, in the 2020 State of Remote Work Report, loneliness and communication barriers were named the biggest struggles for folks working from home.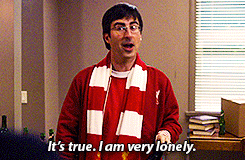 If social isolation is an issue your employees are struggling with after spending the last ten months (and counting!) working from home, virtual lunchrooms might just be the solution.
Virtual lunchrooms are video conferences that your employees can join to dine digitally with their coworkers. They can bond over whatever they've been bingeing, recipes they've tried, or whatever else has been keeping them sane during this "new normal." No agenda, just lunch.
Virtual lunchrooms are a snap to set up – just create a recurring event on whatever video conferencing platform you use, send out an open invitation to your staff members, and tell your staff members to expense some takeout.
Weekly office lunches were a perk IMGE offered before the pandemic, so virtual lunchrooms have been a really great way to preserve that culture while all of us are working from home.
3. Throw a virtual happy hour.
Culture isn't something that companies should only focus on during work hours. To create an environment of camaraderie and closeness, you have to think outside the cubicle. Enter the after-work happy hour.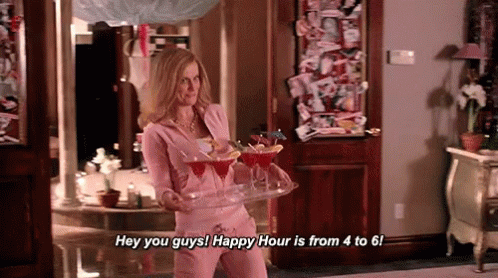 Blowing off steam with colleagues outside the office is something a lot of folks miss about life B.C (before COVID). Thankfully, virtual happy hours can help fill that void.
You can get really creative with this if drinking isn't your company's thing or if you want something more interactive than a traditional happy hour. Try setting up a virtual game night, trivia showdown, murder mystery, or escape room. Up the ante – and the attendance – by offering a prize for the winners.
Before the pandemic, the IMGE team was known to frequent Trivia nights, so Social Point's virtual trivia is a favorite of ours.
4. Help spec out employees' home offices.
We have no idea when things will go back to the way they were pre-pandemic, or if they ever will. Because of that, many businesses are considering going fully remote. Why pay for office space if you can't use it, especially when your employees have an office in their own homes?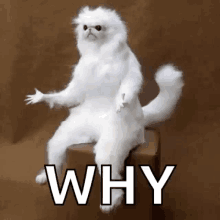 Giving your employees the tools they need to succeed is a critical step in creating a strong office culture. The same thing applies when they are working from home, especially since not all home offices are created equal.
If your employees are going to be working from home for the foreseeable future, consider offering a stipend or sending them any office supplies they may need to make it a little easier. High-quality headphones will be lifesavers for staff members who have screaming kids running around the house during business hours, and laptop stands could make a world of difference for employees who have been using stacks of books in lieu of them.
Throughout the pandemic, IMGE periodically sent staff members care packages that included office swag like ring lights for video calls, coffee mug warmers, and a laptop clip that turns a phone into a second screen.
If your employees aren't in need of home office supplies, or if you are working on a tight budget, consider sending them coffee or snacks to help fuel their workday. Any gift will help show them that you care. Our favorite? Deliveries from our neighbor, Commonwealth Joe.
5. Ask your employees how they are REALLY doing.
Between the pandemic, recession, election, and unrest around the country, 2020 was the perfect recipe for a mental breakdown.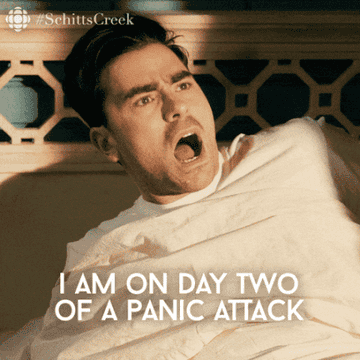 Just because employees are getting the job done doesn't mean they aren't struggling with everything that's going on. Strong culture starts at the top, so if you want to make sure your employees are thriving and not just surviving working from home, remember to have senior staff members check in on them from time to time.
Formal meetings seem a little too…formal? Try Slack check ins. Weekly high and low point threads, vibe checks, or open-ended questions are a great way to get the conversation going, and having senior staff members participate will help encourage employees of all levels to follow suit.
Some employees might not feel comfortable opening up to senior staff members about how they are feeling and won't be honest about the struggles they are going through. If you think that might be the case at your company, consider offering services like Daylight, Calm, or Headspace to help them manage stress and boost their mental health.
Learning how to adjust to remote work has been a challenge for all of us, but people are resilient and we will get through this. Your culture can, too.