It's almost that time of year again.
You know, the time of year when people get new gym memberships and set wildly ambitious exercise goals, promise to lay off the snacks, or even try to quit drinking coffee. It's almost New Year's Resolution season!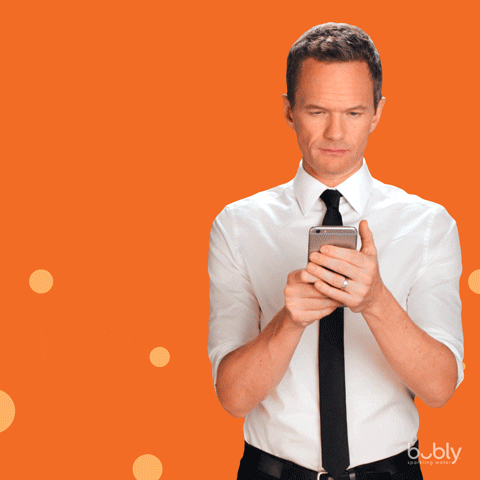 Here at IMGE, we take a different approach to our New Year's Resolutions. While all of the things mentioned above are worthy causes (except quitting drinking coffee, that's pure insanity!), we're digital-first in everything we do — including our New Year's resolutions.
We're laser-focused on digital heading in 2020.
With the presidential primaries growing closer and the general election on the horizon, the digital space is going to be extremely competitive and more crowded than ever.
But don't worry – embracing our digital resolutions for the New Year will help you stay a cut above the rest.
Text More
Digital marketers across the country — including presidential campaigns — are using SMS more than ever in an attempt to communicate with their audience in a more intimate setting. According to Mobile Xco, about 48.7 million people will opt-in to SMS programs by 2020 – a massive increase of 23% since 2016 and a HUGE opportunity for retailers and political campaigns across the country.
If you don't embrace SMS as a marketing channel in 2020, you could be left in the dust by your competitors.
Stay Up to Date on How Presidential Candidates Are Using Digital
We already warned you — the digital space is going to be dominated by presidential campaigns in 2020. According to advertising agency Group M, over $10 billion is going to be spent on advertising by presidential candidates during this cycle and you can bet that a large chunk of that will be devoted to digital.
But you can use this to your advantage by studying where they are spending their money and what kind of content they are producing. Get ahead start by reading our blog post on the four campaign trends worth watching in 2020.
Catch More Eyes with Animation
In a more crowded digital environment, catching the eyes of your audience is crucial. One creative way to do that in 2020?
Creative and eye-catching animation can make all the difference in digital creative. With the amount of spending in the digital space sure to skyrocket in 2020, putting a premium on animation could be the difference between a successful digital campaign and getting your message drowned out by the noise.
Don't Lose Sight of the Basics
An election year can be overwhelming, but you can't lose sight of the basics — especially making sure your email list is healthy and growing. List growth is always a crucial part of an effective digital strategy and your list is a marketing channel that your brand can completely own.
That's the beauty of an email list — you'll always be able to communicate with them on your own terms. In the face of more potential rule changes for political advertisers, you can never underestimate the value of a good list.
Keep Tabs on Your Data
Digital advertising should be data-driven — that's a fact that will never go out of style. Even if you're embracing new content, new platforms, and a new identity, you should always be sure to analyze the data available to you and learn from it.
Check out our handy guide to the most important email metrics as a reminder.
2020 is poised to be another record-setting year for digital advertising. With the chaos of an election year and the potential for change in the digital media landscape, it pays to stay on top of the latest trends. Keep up with IMGE Journal as we help marketers navigate the ever-changing digital landscape!